You can add a new variant for an existing parent on Amazon through StoreAutomator. This allows you to create new variants to diversify your Amazon catalog and make more sales by providing different variants.
Here are the steps you need to follow:
1- Find the parent and click "Edit".

2- Go to the "Variations" tab and click "Add Variant".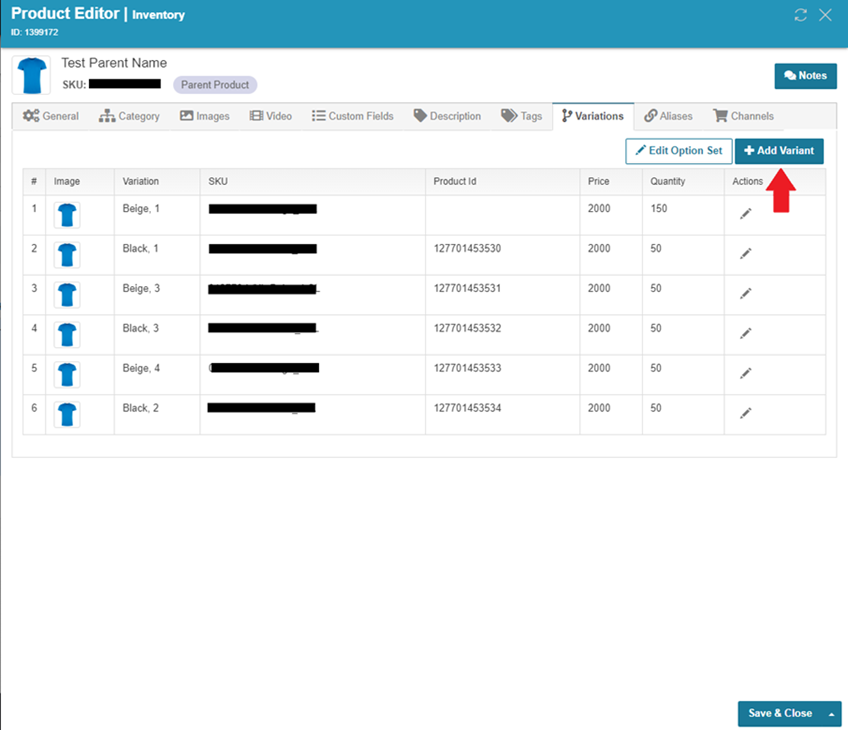 3- Kindly provide a SKU, product id, quantity, and price with the unique variation options for the new variant from the opening page and click "Add".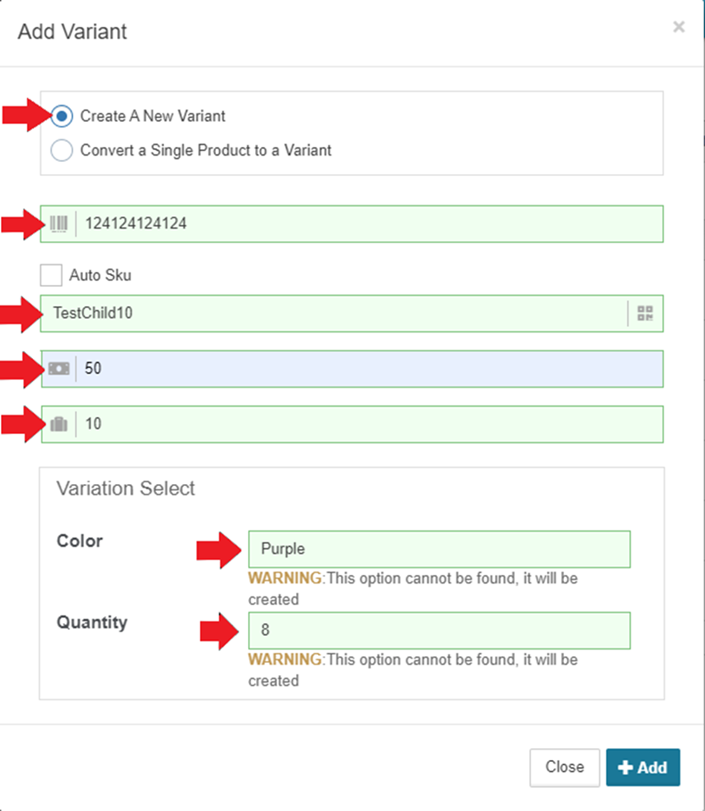 After clicking add, your new variant will be added to the parent product.
IMPORTANT NOTE: All children products need to be unique variation options to create them properly on Amazon. If you have similar variation options among the newly created variant product and older variant in the parent, your variants can't be merged under the parent on Amazon.
Since this is a live listing on Amazon, you need to send a relationship update feed to trigger the adding new variant action you've done. This is a necessary step because, StoreAutomator only sends relationship update feed alongside create feed, in the first place.
To send a Relationship Update:
1- Go to your related Amazon channel, find and select all the parent-children products, click the "Advanced Force Update>Relationship Update"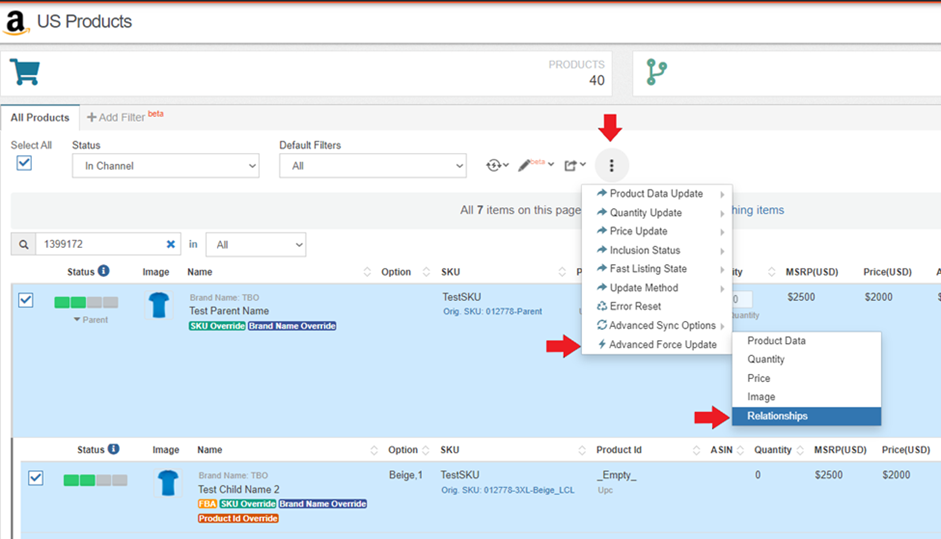 2- Click the sync button from the top left.

IMPORTANT NOTE: If you can't see the "Advanced Force Update" features, connect with so that we can enable these features for your account.
Your new variant will be merged under the parent once the feed is resolved on Amazon. If the variant didn't merge under the parent, please connect with us to investigate the issue.