This error occurs when you exceed the maximum image length requirements of Amazon. Amazon doesn't allow more than 10,000 pixels along the longest side of the image.
Solution:
You need to make it compatible with Amazon by cropping the related images and sending an image refresh to the channel.
After cropping the images;
1- Upload the image by clicking "Add Image" from the "Images" tab after clicking edit.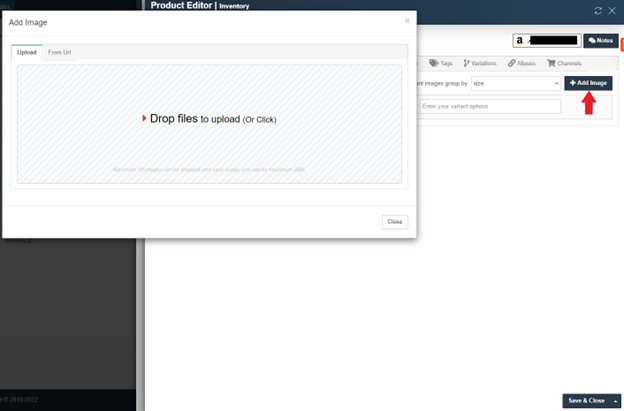 2- Send image refresh update to the related product and sync the channel.