Amazon has certain quantity price type limitations for specific products. This error code means that you are using a quantity price discount rate more than Amazon allows for the related item.
Solution:
Find and update your quantity prices.
To use discount percent price type, your quantity prices need to be "Quantity Price 5> Quantity Price 4 > Quantity Price 3 > and so on…" which is the opposite of fixed quantity price type.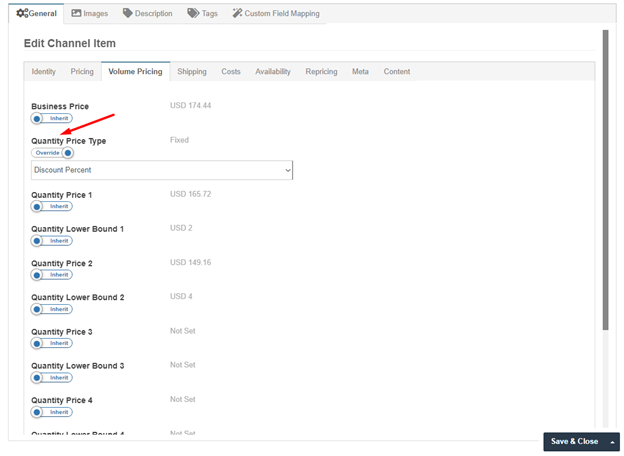 1- Update the quantity prices from lower to greater.
2- Send price updates and sync the channel.