These are warning codes about the min and max prices you've provided for the related SKUs. Therefore, you need to adjust your min and max prices regarding your regular price. These warnings are also the outcome of Amazon Error Code 95021.
Solution:
You can change your max price or min price by checking predefined max and price fields you are provided to Amazon.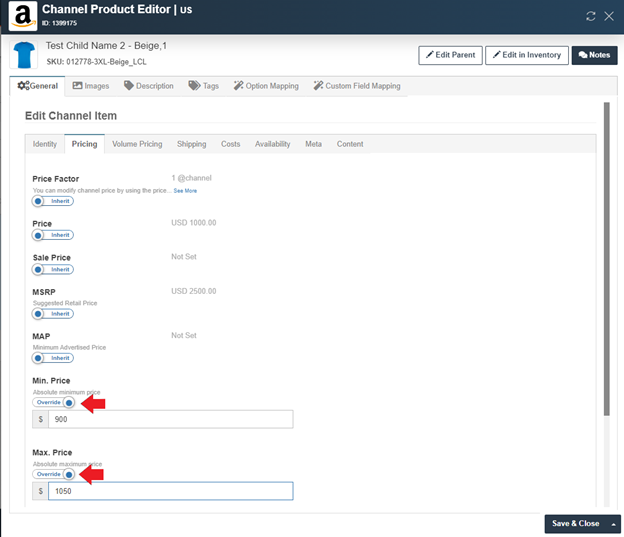 If you are using custom fields to populate these prices, update the value in the custom fields with the product data editor.