It is possible to use 2-factor authentication (or 2-step verification) for access to your StoreAutomator account. To enable (or disable) this, there are several steps required to set this up. This will also require the use of Google Authenticator app.
Enable 2-factor authentication
1. Log into a StoreAutomator. As 2FA is set on your user it doesn't matter which account it is (if you have access to multiple accounts), enabling or disabling will be applied for your user for every account you can access.
2. Select your account name in the top right-hand corner of the screen and click "Edit Profile".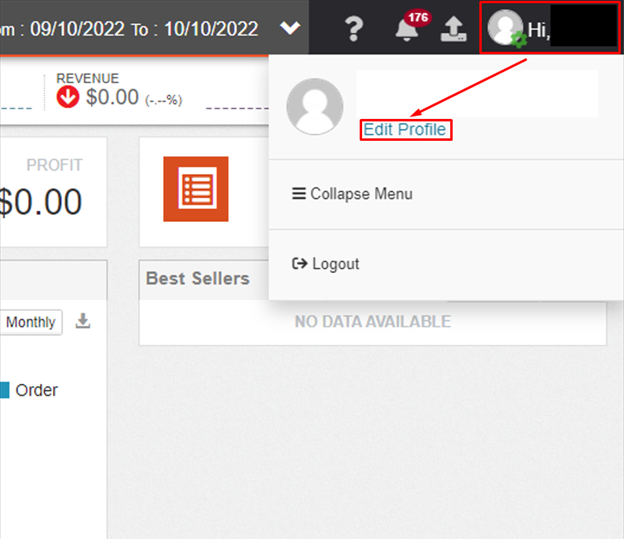 3. On the next screen click on "Turn on Two-Step"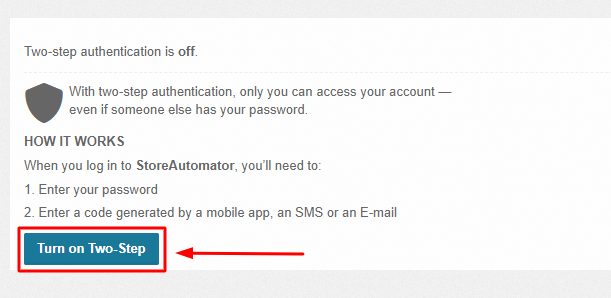 4. Select "Authenticator app" and click on "Next"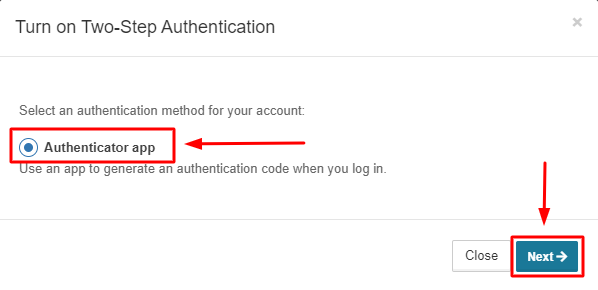 5. After clicking the "Next" button, a special window for your account will open and first ask you to download the "Google Authenticator" application to your phone. After downloading this application to your phone, you can complete 2-factor authentication by following the instructions on the related screen.
Remove 2-factor authentication
If you want to change your phone or use Google Authenticator app on another device to login to StoreAutomator, you should delete Two-Step authentication from StoreAutomator.
If you still have access to your authenticator and can log into StoreAutomator, you can just follow the steps until number 3 and click on "Remove" button as shown below.


A pop-up window will appear and StoreAutomator will request to fill in your account password. After filling in, please click "Remove" button to disable 2-factor authentication.