You can access these settings by going to Settings>Global>Content Settings.
There are three switches in Content settings.
1- Default Published Switch:
When this switch is enabled, newly created products will be created with a "published" status and therefore can be sent to the channel. This setting is useful if you don't want to switch the published status for multiple products manually each time. If you disable this switch, it will prevent bad products feeding to your channels. This is useful if you didn't finish the product data editing and don't want to publish the items before completing the data.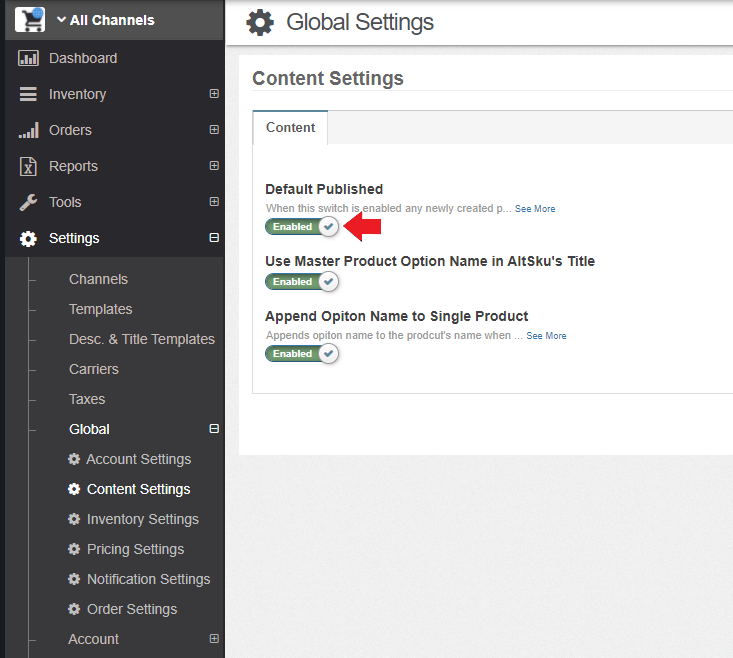 2- Use Master Product Option Name in AltSKU's Title:
When this switch is enabled, alt skus will use the master sku's option name in their titles. This is useful if you want to automatically add option names to the titles of alternate SKUs.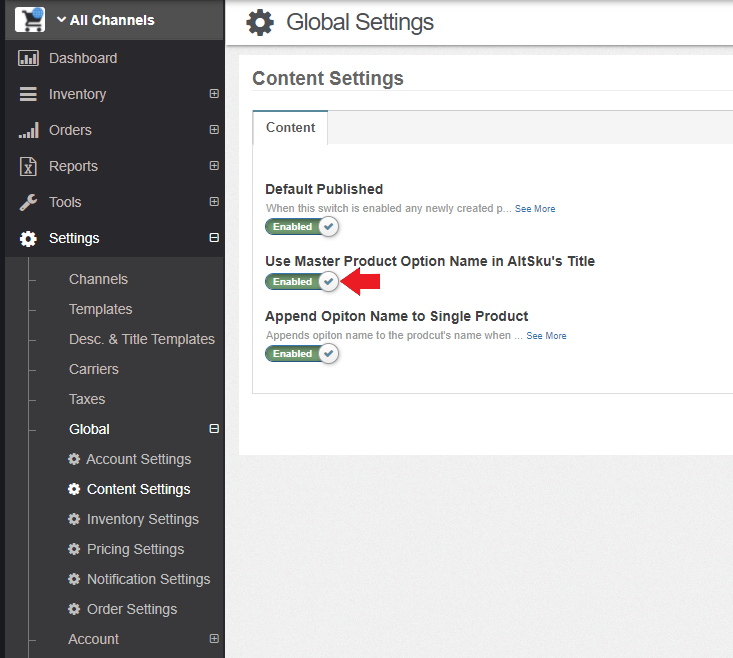 3- Append Option Name to Single Products:
When this switch is enabled, converted or cloned single products will use option names as when they were child products. This is also valid for child products converted to single. This is useful if you want to keep the option name data after converting the products.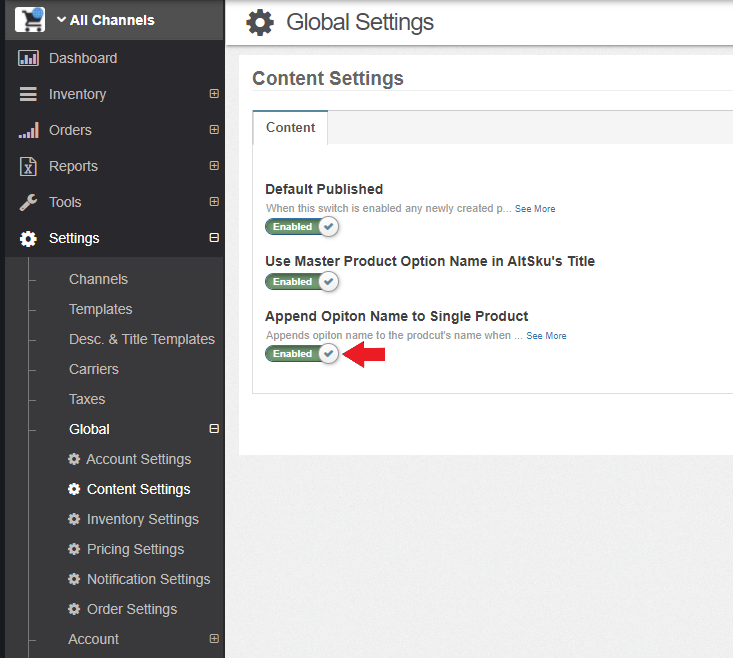 IMPORTANT NOTE: These settings will be applied for all channels.