Error Code 90117 - Your product description exceeds 2000 characters
Amazon marketplace has a 2000 character limit in the description field so that buyers can read your page more easily. If you are encountering the 90117 error this means that you have exceeded 2000 characters in the description field.
Solution:
Thanks to the automatic character limit feature of StoreAutomator, you can set a character limit on your Amazon template, so you will not get any errors and your sales will not be interrupted.
Let's see how you can do this!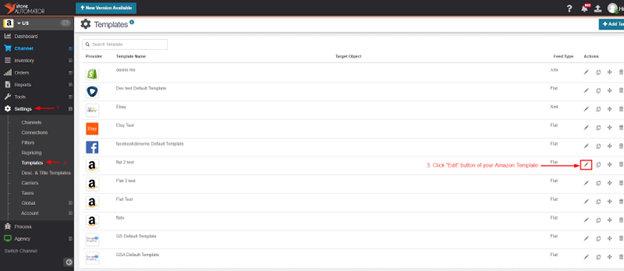 Go to "Settings"

Select "Templates" under Settings tab

Find the Amazon template you want to set a character limit for and click edit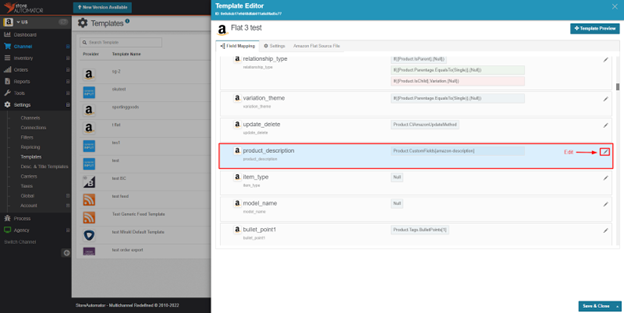 Find "product_description" field

Click "Edit"
After clicking edit button, you will receive a pop-up page shared in the image below.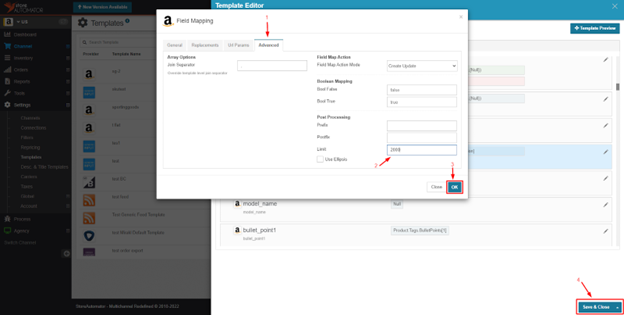 Go to "Advanced" tab

In the Limit field, enter the number of character limits you want to set

Click "OK"

Remember to click the "Save & Close" button to save your changes.