How to import product data from Shopify
To start importing your data from Shopify to StoreAutomator, you need to follow the steps below:
1.Add a Shopify channel. Click here to learn how to add a new channel.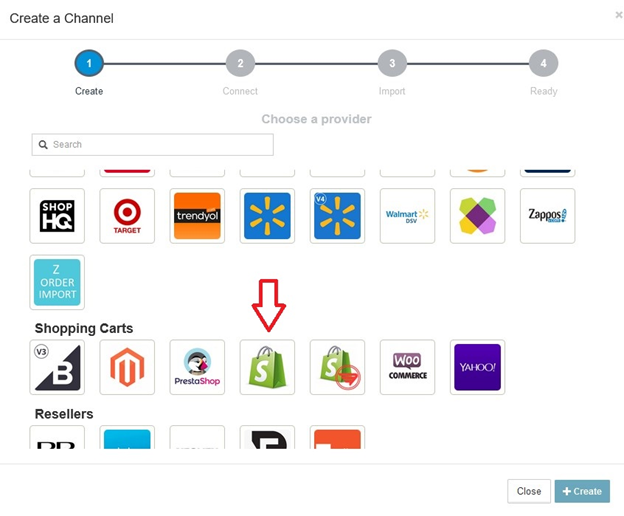 2. Add a Data Exchange (DX) channel which is used to import data to StoreAutomator. Click here to learn how to add a new DX channel.
On the left side menu, Click on Tools>DX Channels and then click "Add new DX Channel" located on the right upper corner. Choose "Import Channel" from the list of options and create your channel.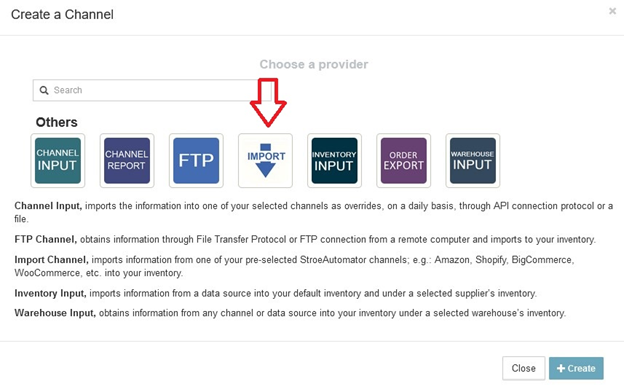 When the DX channel is ready, click on the settings icon on the right side of the channel and choose "Import Channel" from the drop-down menu.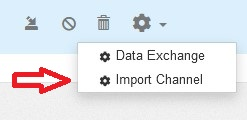 On the new window choose Shopify as the source channel and make sure to choose "Create Update" from the "Choose an import mode" drop-down menu to be able to create and update your products in StoreAutomator.