This switch is located at Channel>Channel Settings>Shopify Settings tab.
When this switch is enabled, SA will send the custom fields in your inventory data as Shopify meta fields. You can use meta fields to display specialized information on your online store in a variety of ways. Meta Fields allows you to customize the functionality and appearance of your Shopify store. This is useful when you want to add extra data to customize your Shopify channel.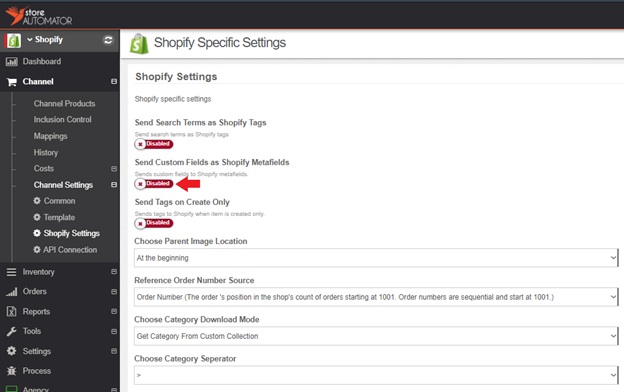 IMPORTANT NOTE: This setting will be applied for all products in the related Shopify channel, if the custom fields have data inside.