This switch is located at Channel>Channel Settings>Shopify Settings tab.
When this switch is enabled, SA will send the search terms as Shopify tags. Activating this switch on channel level helps you to send search terms to the remote channel as Shopify Tags. There are five types of Shopify search term tags. These are; Product, Customer, Order, Draft Order, Blog Posts and Transfer Tags. When a customer searches for a term that matches a product tag, the tagged products appear in search results but are not displayed to the customer.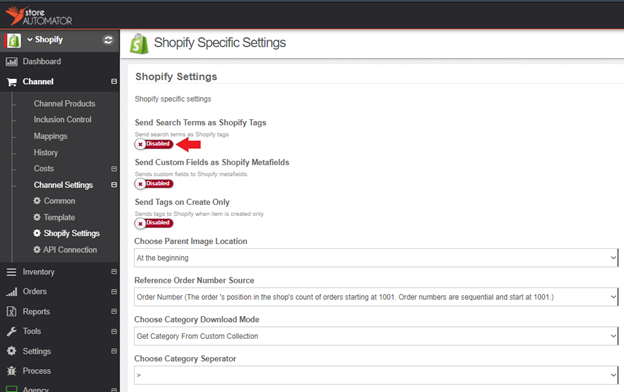 IMPORTANT NOTE: This setting will be applied for all products in the related Shopify channel.