Error Code 8603
This error is caused when you try to change the item classification for a SKU. You cannot change the item classification for this particular SKU by submitting a feed with a new classification value. This is because you have already created this product on Amazon. item classification = product type. (Classification cannot be changed.)
This error may show up if the template has been changed. For instance, if you first created the SKU and classified the product as a Shirt then changed the mapping to Pants, Amazon would return this error code. Content cannot be changed this way. Instead, the listing needs to be deleted and recreated.
Parents cannot be Fast Listing because the parent doesn't have a product id.
Solution:
Delete and recreate the original SKU then and update the newly created product with the new classification.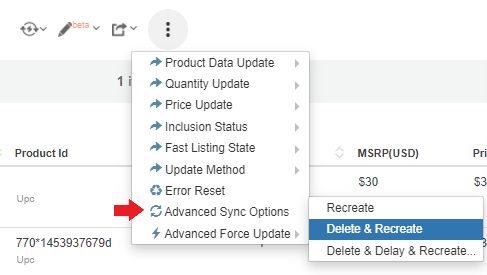 Then, sync your Amazon channel from the top left.