You can now create a pick list report for your orders using the StoreAutomator platform. After selecting your unshipped orders, you can export the SKU list with their pending quantities and titles.
Here are the steps you need to follow:
1- Go to the "Orders>Sales Orders" tab and select the orders you want to include on the pick list.
2- Click the "Pick List" button on the action menu.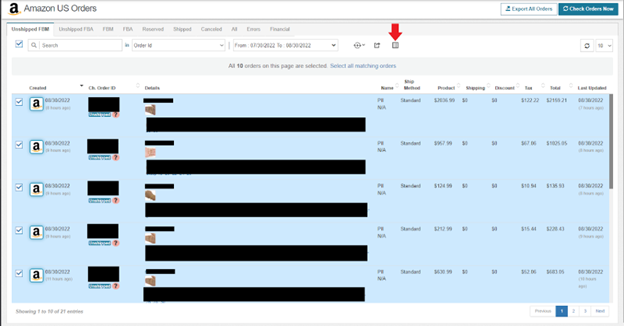 3- Download the file from the "Notifications" tray in the top right of the page.

These are fields on the exported file.