Find out how to connect your eBay account and start listing fast and easily with StoreAutomator's advanced listing features.
After you set up an eBay channel you can connect it to your eBay account by following the steps below:
1. Click "All Channels" on the left-hand corner of the main dashboard
2. Select your eBay Channel
3. Go to your eBay Channel settings
4. Click API Connection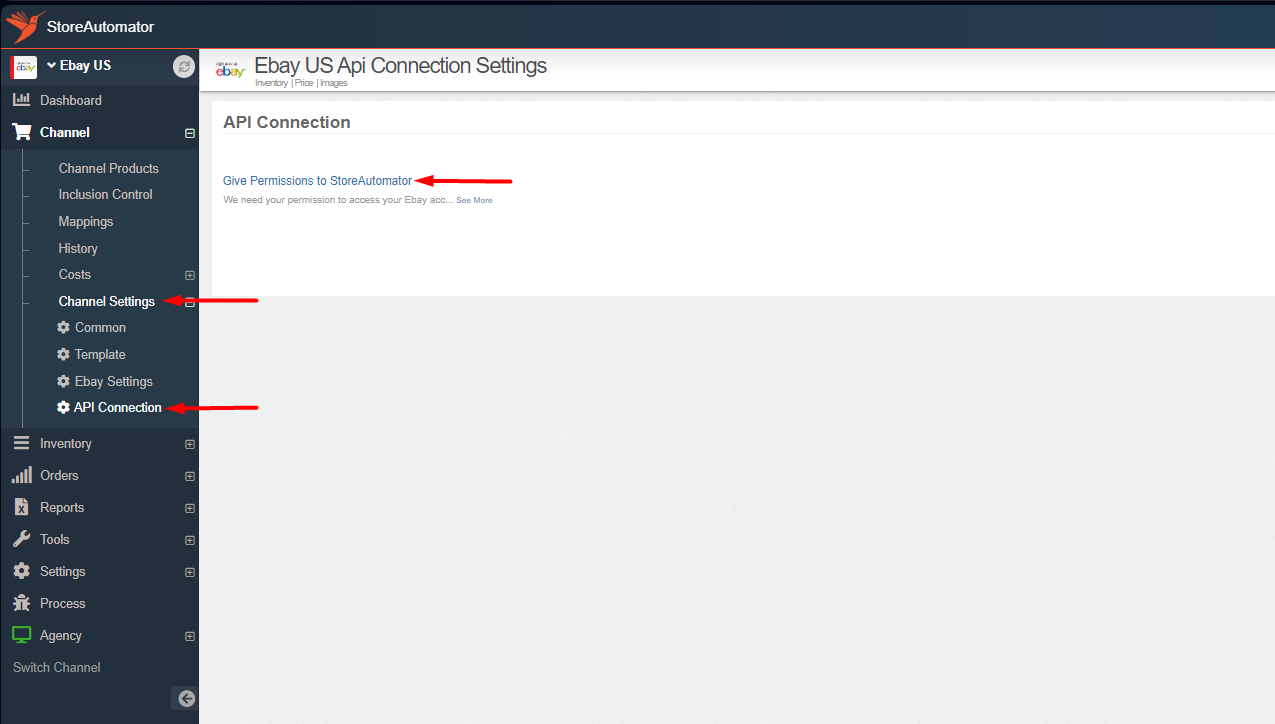 5. Click "Give Permissions to StoreAutomator" and you will be directed to your eBay account to give permission to link to StoreAutomator.
Once you confirm your eBay account will be linked to StoreAutomator.
If you get the following errors with your eBay channel:
merchantLocationList is empty > Select an inventory location
paymentPolicyIdList is empty > Select a payment policy
returnPolicyIdList is empty > Select a return policy
Go to Channel/Channel Settings/API Connection and fill in the necessary Inventory Location, Payment Policy, and Return Policy fields. If you cannot see any entries in the drop down menus, and you know you entered these fields in eBay panel; please try Ctrl+F5 or Shift+F5 to reset the local cache, or if that does not work try logging out, and logging into your account. This will refresh the local cache storage.