Error Code 21916585: "Duplicate Custom Variation Label."
This error means that you are using already existing SKUs when creating new variations. If this is the case you want to double check your SKU's to ensure they are unique. You also may want to review your variation information.
Solution:
You need to use SKU Override and Delete & Recreate these items.
1- Click edit and find "SKU Override".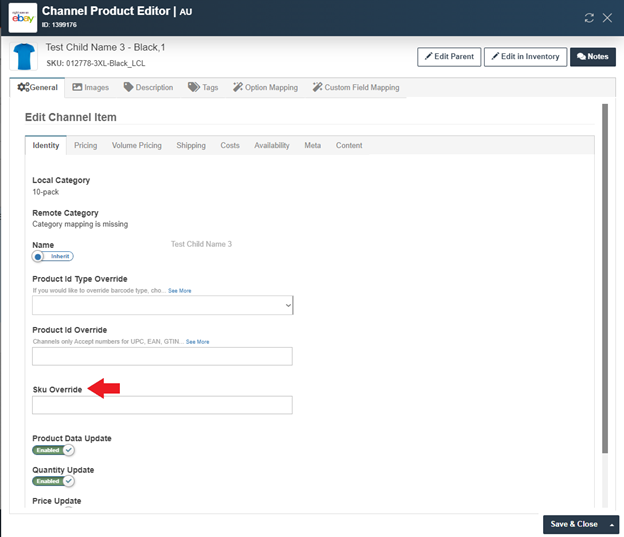 2- Save the changes.
3- Select parent and all variations and send delete and recreate feed.

4- Sync the channel from the top left.

You can also use the below article to delete and recreate a product on eBay.
How to Relist a Product on eBay
IMPORTANT NOTE: You cannot update the variations unless deleting the parent-child relationship and relisting the products on eBay.
IMPORTANT NOTE: eBay has a listing fee per product when you are relisting.