Selling multi-packs on e-commerce marketplaces can be a great way to increase sales and boost your product's search rankings. This article explains how to create multi-packs on StoreAutomator.
What is Multi-Pack?
A multipack is simply a packaging of multiple quantities of the same product.
How to Create a Multi-Pack Listing
A unique Product ID code is required to list a multi-pack. Also, the number of Items must be greater than 1. E.g. if you planning to sell a 2-pack, set the number of items to 2, etc. In StoreAutomator, you can find this under Product Editor>General>Warehouse>Number of Items.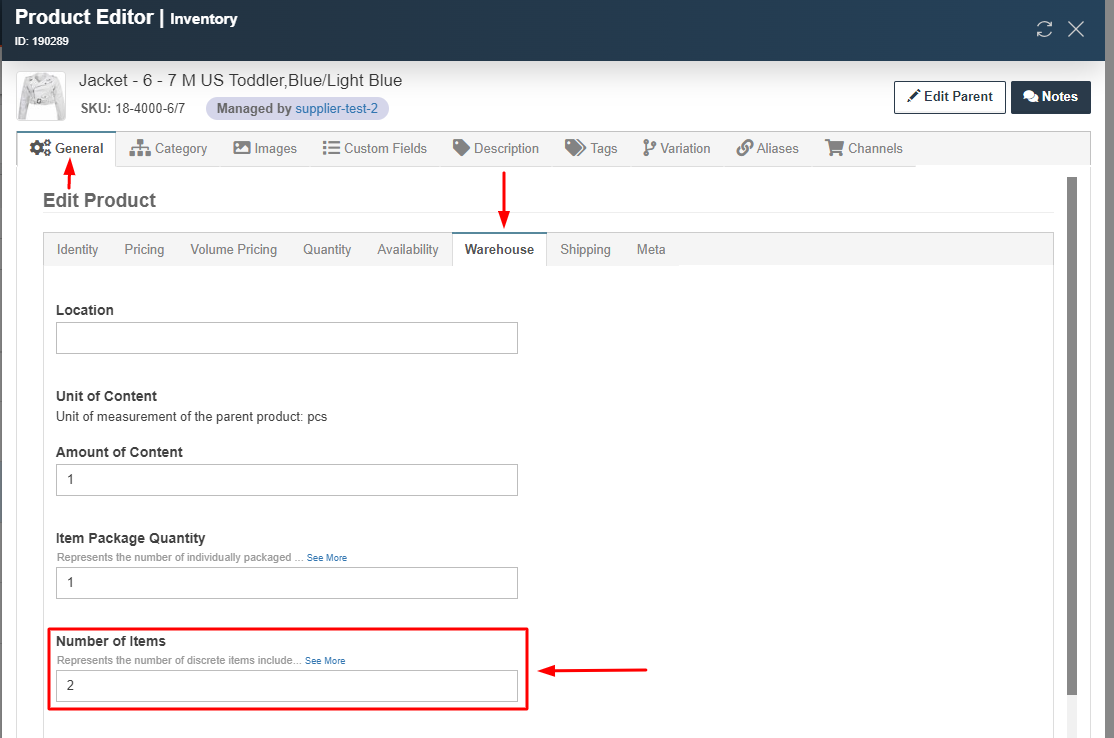 Variation Multi-Packs
You can create your multi-pack listings as a single listing. However, one of the benefits available to manufacturers and private labels is the variation of multi-packs. Listing multi-packs as an additional sales option on the primary product page has two key advantages. First, it provides upsell opportunities usually offering customers additional discount for purchasing a higher quantity, and second, it allows the listing to share product reviews, giving it a boost in marketplaces' search rankings.
To utilize this, you'll need to make sure that your multi-packs and single products are placed under a parent with a variation theme including "size" -this could be "size," "size-color", "size-flavor", etc. Sellers can label their multipacks how they wish but a typical example would be "Single", "2-Pack", 4-Pack", etc.
Please note that any updates to parentage will typically cause the child ASIN's to be listed in alphanumeric order, so sellers should keep that in mind when creating their multipack listings.
How to Manage Multi-Pack Variation listings through SA?
The best way to manage Multi-Pack listing on StoreAutomator is that creating Kits.
Please find the link shared below to learn how to create an Kits.
Here are some additional tips for creating multi-packs on StoreAutomator:
Use descriptive titles and descriptions for your multi-packs.

Include high-quality images of your products.

Set competitive prices.

Offer free shipping on orders over a certain amount.

Promote your multi-packs on social media and through email marketing.
By following these tips, you can create multi-packs that will help you sell more products and boost your product's search rankings.