ERR_EXT_DATA_0801001
This error was caused by various reasons in the data you've submitted to Walmart. It can be caused by missing data or invalid typing.
This error means that there are data issues e.g. missing required fields, invalid entries etc.
Solution:
You can read the error description to better understand which field is missing then resolve this error code by correcting your template.
1- Click "Edit Template".

2- Find the incorrect field or missing field and either correctly map the missing field or add it.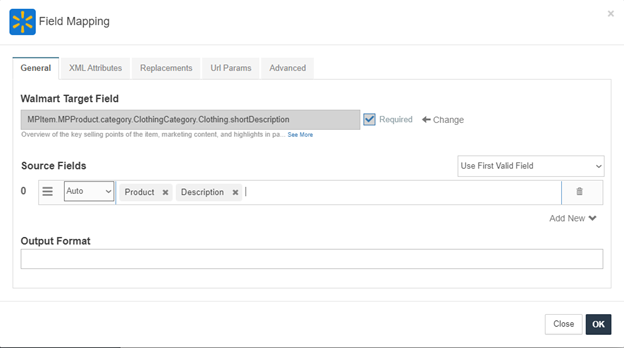 3- After adjusting the affected fields, save and close the template.
4- Select the products, send product data update and sync the channel.