Error Code 106
A description is required.
Solution
The Description is a required field on eBay marketplace. Products without a description will not be listed. You can easily add a description to your product and fix this error by following the steps below on StoreAutomator.
1- Go Inventory>Products>Find the SKU for which a description is required>click on Edit button located below Actions.


2- Go to the Description tab in the product editor, add a description and click on Save&Close.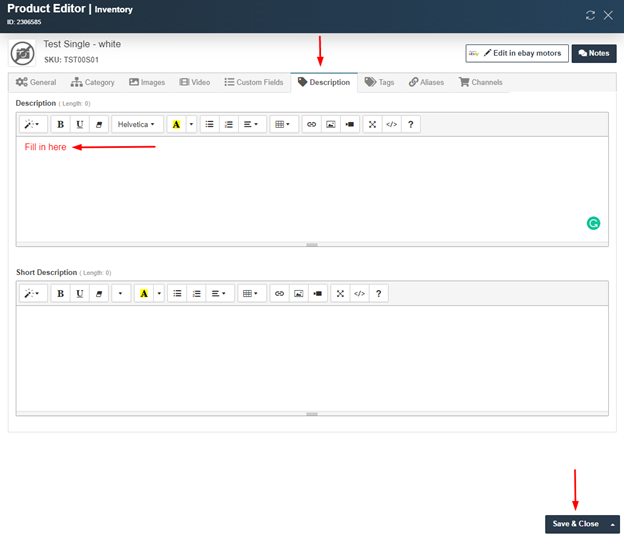 3- Go your eBay Channel > Channel Products> Find related SKU > Select the SKU > Force product data update > Sync the channel