Error Code 21919333
Please enter a unique UPC for each of the listing variations.
Solution
This error occurs when the same Product ID is entered for different variants. On eBay, each of the variants must have a unique Product ID.
You can fix this error via StoreAutomator by following the steps below.
1- Find the variants which have the same Product ID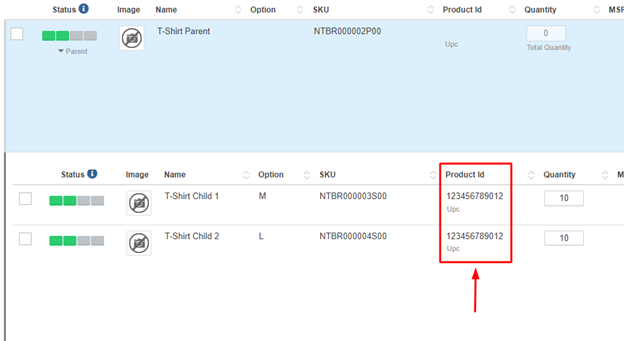 2- Click the Edit button under the Actions tab of the SKU with the wrong Product ID.

3- Follow the steps in the picture shared below.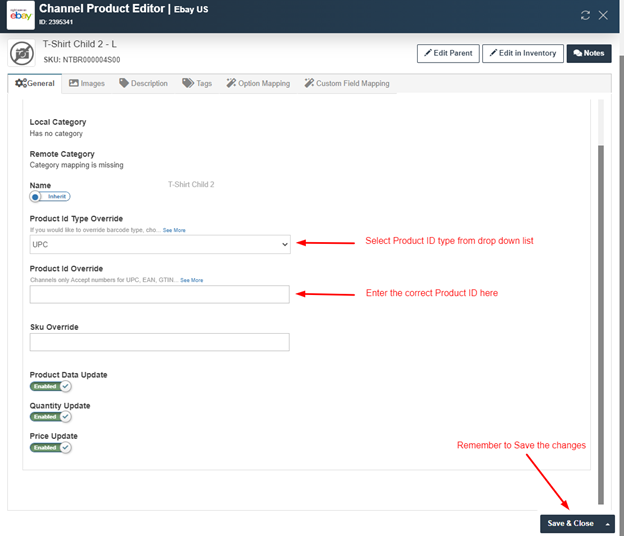 P.S: This is an override operation and does not affect other channels. If you do not know the Product ID, select the Product ID Type as UPC and write "Does Not Apply" for the Product ID.
4- Select Parent and its children, force product data update, and Sync the channel.