You can adjust your option types of sort orders with lookup lists. This way, you can send the specific sort order you want to the selected marketplace and create your variations according to that. This feature is only applicable for Shopify and BigCommerce.
Here are the steps you need to follow:
1- Go to "Settings>Replacements" and click "Add Replacement" from the top right.

2- Give a name to the lookup list, select "Free Text" as a scope and click create.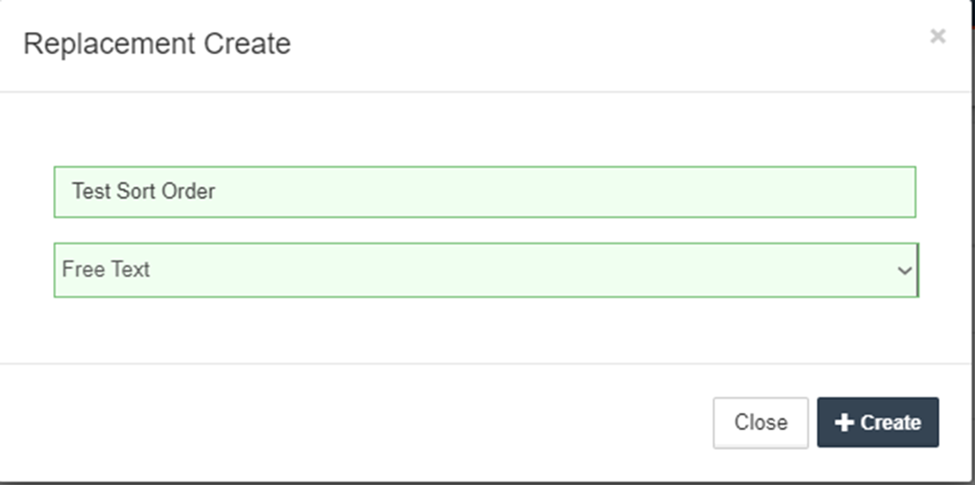 3- Start adding new replacements to set option sort order and save the lookup list.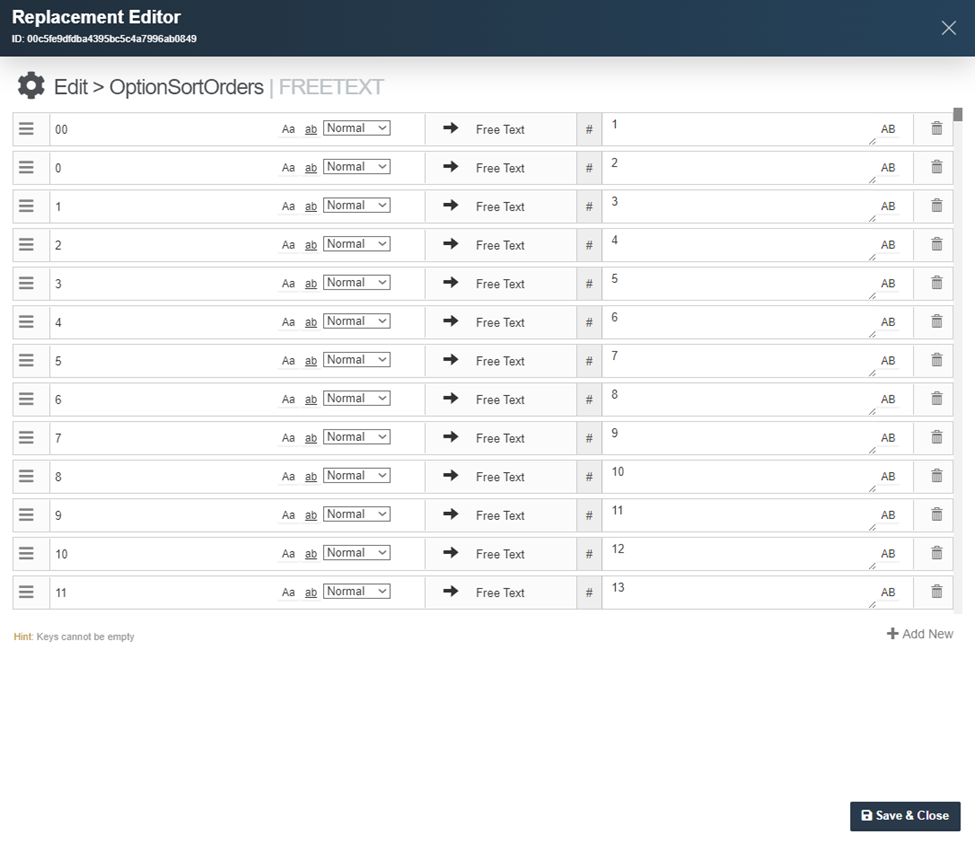 4- Go to "Settings>Global>Content Settings" and assign the lookup list from the "Option Sort Order Lookup" dropdown and save the settings.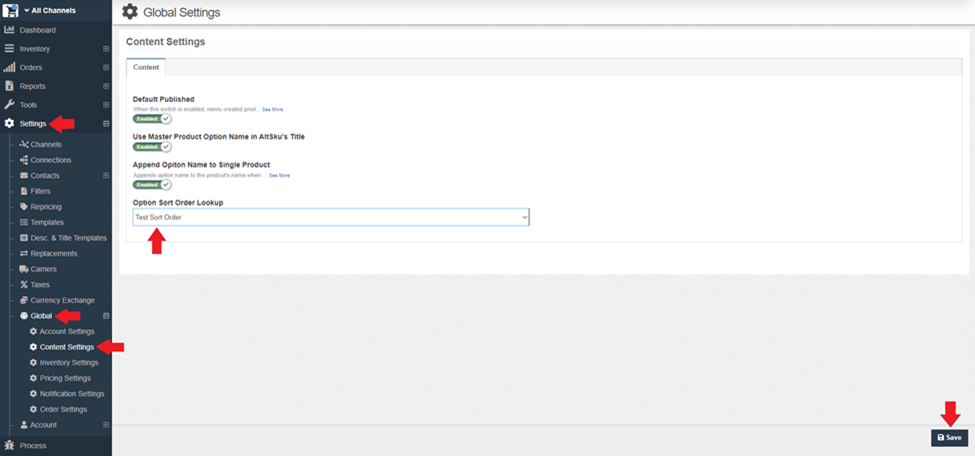 After saving the settings, sort order of the variations will be sent to the channels according to the lookup list you've assigned to the content settings.