If you like working with data in a specific format, you can export a products' fields into a template that you have previously created. The exported file includes the fields you have mapped for your template.
IMPORTANT NOTE: If you are using this feature, you can only export the fields entered to the generic template. Therefore, kindly ensure that you have mapped related fields to the generic template.
Here are the steps you need to follow:
1- Select your products and go to "Export>By Template…" or you can select the related products on any channel and go to "Export>Export By Template>Inventory Level".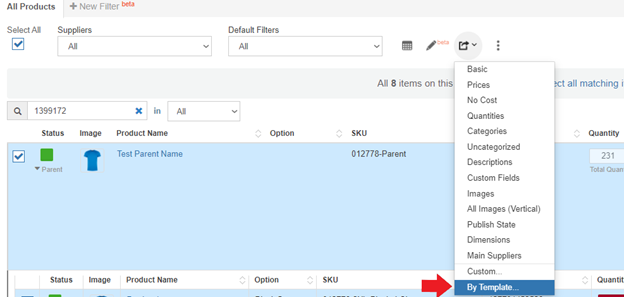 2- Select the generic template to export.

3- Download the file from the "Notifications" from the top right.

These are the fields in the file based on your generic feed template you have created. You can change the data inside of the headers (except the SKU column) and update your product's data with the same file.

4- Upload the file back into the SA from the top right.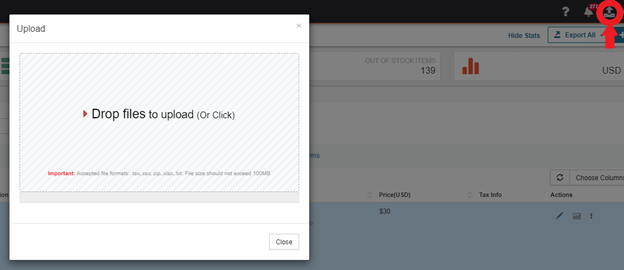 IMPORTANT NOTE: This action changes your inventory level data permanently.