You can use variation labeling to group images on certain parent-child products. With this, you can select which image will be used for which variation. This is useful when you are sending all images from the parent. Using this method, you don't need to add images for each child product.
Here are the steps to follow:
1- Go to Inventory>Products, find the parent and click Edit.

2- Go to "Images" tab and click "Variant Images Group By" to select the variation option for the images.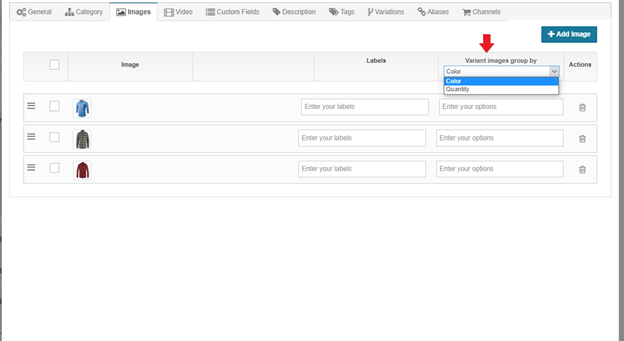 NOTE: This is dependent on your variation options that are used for the parent-child relationship. If you are using "Color,Size", these options will be shown.
3- After you select the variation option, click the "Enter your options".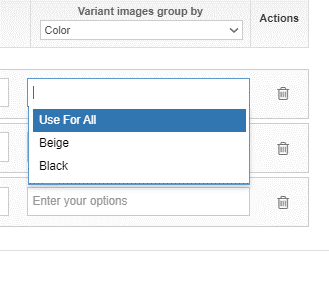 In this box, you will see the valid variation options regarding your variation theme. If you chose "Use for All" this selected image will be used for all child products. If you choose "Beige" as an option, this selected image will be used for only the products with "Beige" color option.
After you finish, don't forget to save changes.