Channel-level business price rules allow you to update your business prices using predefined or custom price fields.
To define a rule, go to Channel > Channel Settings > Common and click on the Pricing tab.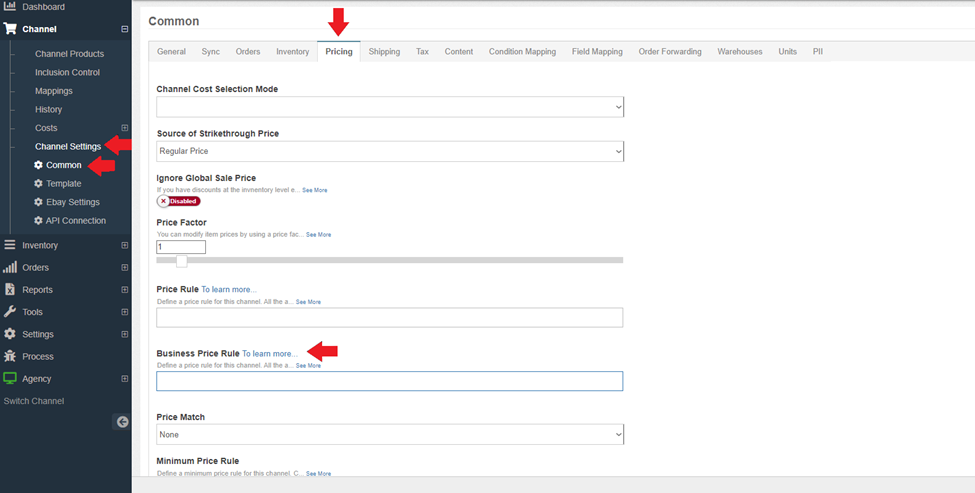 Important Notes:
Business price rules cannot be lower than your regular price, minimum price or any volume prices. They also cannot be higher than your maximum price or MSRP.
You must use the "Product.BusinessPrice" in your rule.
Additional StoreAutomator Resources:
For more information on how to build price rules and general pricing rule logic, see the Pricing and Price Rules article. You can also find out more here: Amazon Business and Volume Pricing.