You can add and map the carrier code for sales channels from the "Mappings>Carrier" tab. This way, you will match the carrier codes with the marketplaces such as Amazon, Walmart, eBay and shopping carts like BigCommerce, Shopify.
Here are the steps you need to follow:
1- Select the related channel and click "Mappings".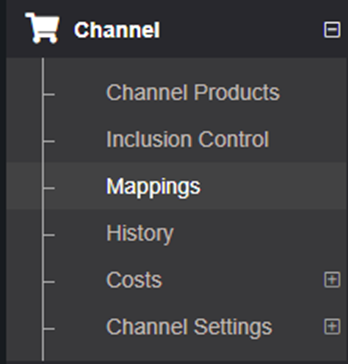 2- Click the "Carriers" tab and add new carriers for mapping. Write down your carrier's name and map the marketplace code from the dropdown menu which will be used for the carrier. Save the mapping in the end.
This mapping will define the carrier on the remote marketplace through its marketplace code.