Reverb is the largest online marketplace dedicated to buying and selling new, used, and vintage musical instruments. Since 2013, Reverb has been building a global community where musicians and collectors can connect and find their next perfect piece of music gear.
StoreAutomator has an integration with the Reverb Channel that can be connected easily.
Creating and Connecting Reverb Channel
1- Create Reverb Channel
Login to your StoreAutomator account.

Go Settings > Channels from the navigation menu


Find the Reverb Channel within the Marketplaces and click on it.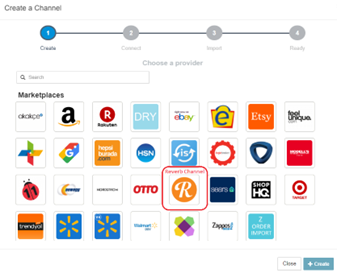 "Create a Channel" dialogue box will pop up, please type your Reverb channel name and click "Create" button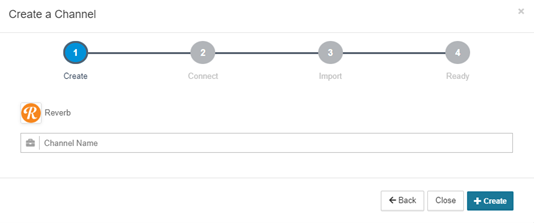 For setting up a new channel please see the related link below for more details.
https://support.storeautomator.com/hc/en-us/articles/4406843315730-Set-Up-a-New-Channel
2- Connecting Reverb Channel using the 'API Connection'
From "All Channels" which is on the top left corner, select the Reverb Channel.

Expand the navigation panel by clicking Channel> Channel Settings and click API connection.

To be able to connect, you need to obtain Access Token from your Reverb Account. Please see the link below for the steps on how to get an "Access Token".
https://www.reverb-api.com/docs/generating-personal-access-tokens
Note: You can also access this link by clicking on "How to Get Access Token" within the API Connection settings.

After entering the access token, please hit the save button on the lower right corner.
Note that the channel connection indicator color will be switched from red to yellow.
Congratulations! You have just connected your Reverb channel to StoreAutomator.