As a marketplace that is based on Mirakl, Mathis Home accepts data in a similar format to other Mirakl-based marketplace requirements however, some of the required and optional field valid values are different to the templates already have. To successfully publish your products on Mathis Home, you should ensure that each category templates' field values contact valid values before uploading the file into StoreAutomator.
How to check Valid Values for each Category on Mathis Home
1- Login to your Mathis Home account and go to "My Inventory>Import from File".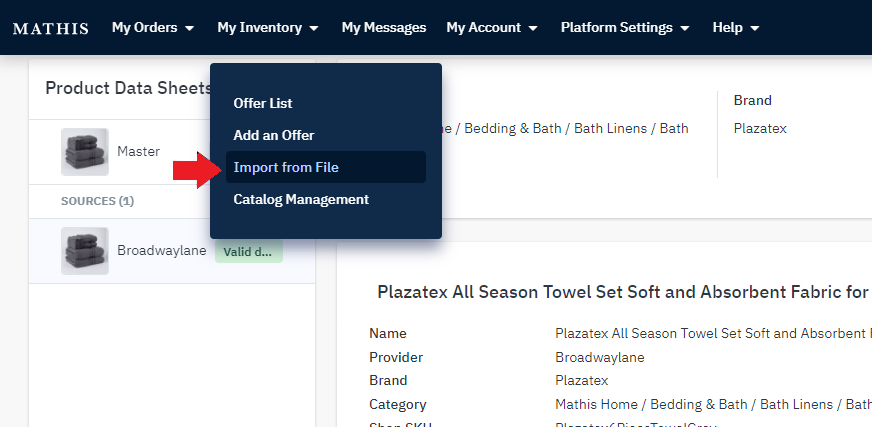 2- Click "See Operator's Configurations"

3- Find the category of your template and click the fields to see the faded text values. These faded text values are the actual valid data for those related fields.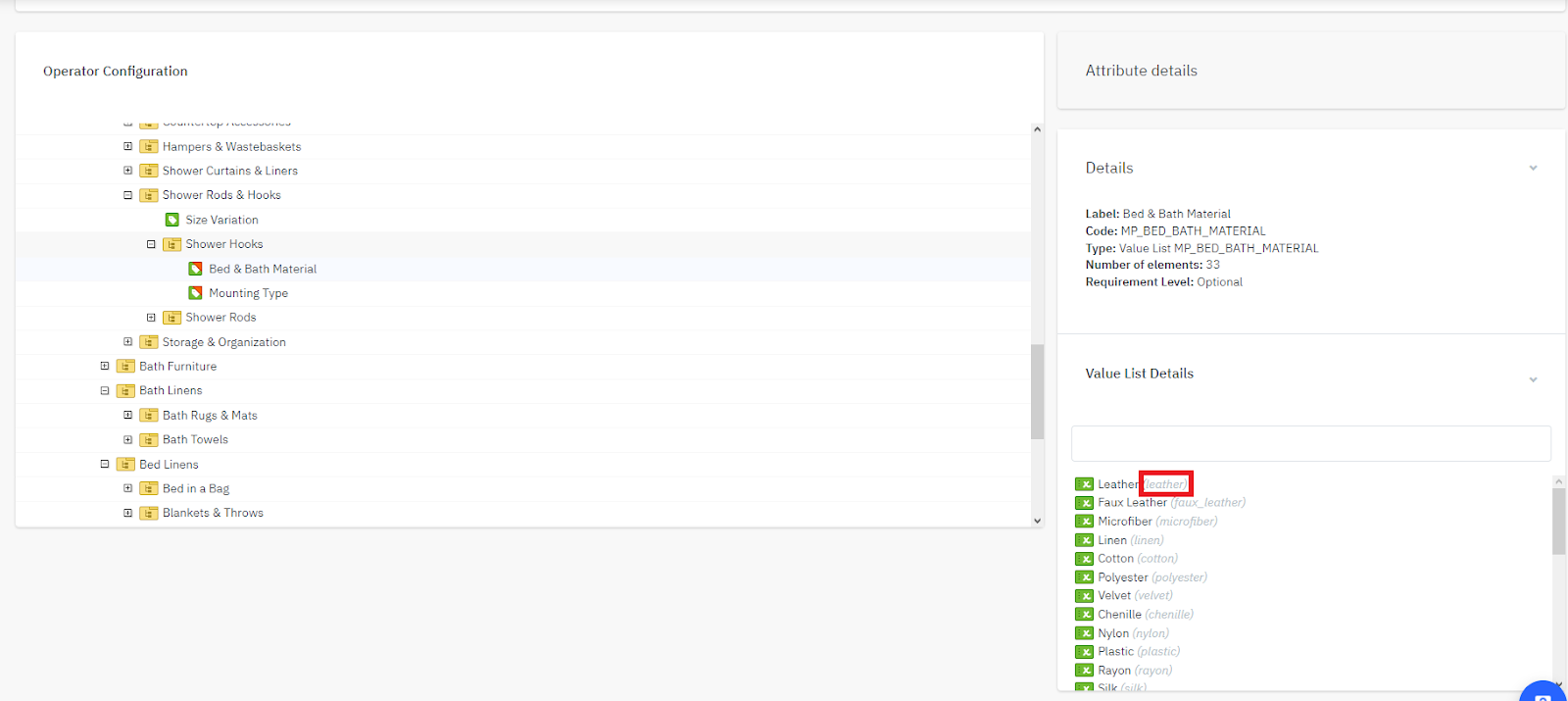 4- Change the faded text values with the proper case values for the related fields in the templates.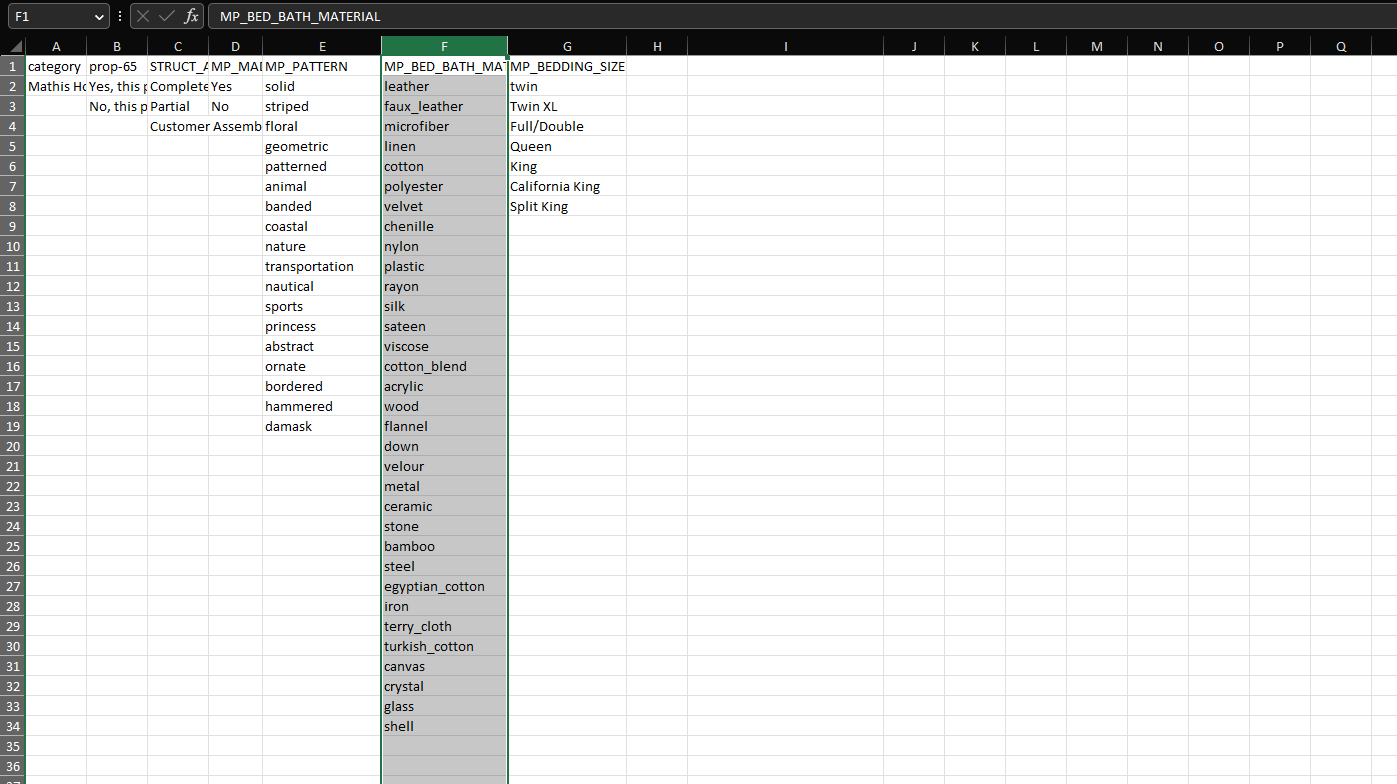 5- If you have already created the templates or you haven't created them yet, please upload the adjusted template into SA from the "Category Template Source File" tab again.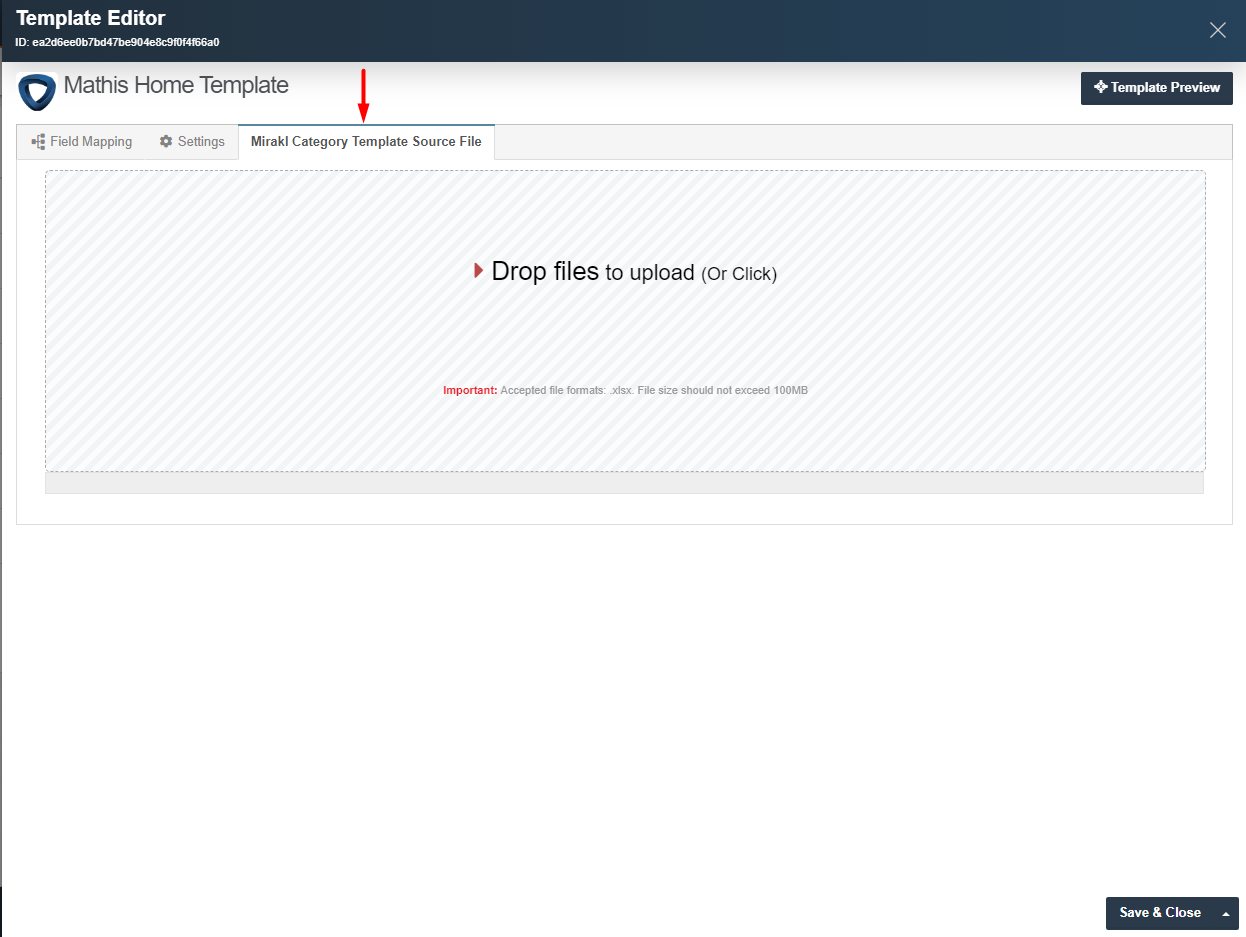 You can see that possible options will turn into lower case values if you edit the related field in the template. This is necessary because we have auto correction functionality for Mirakl channels. If we correct this from the custom fields or enter replacements to lowercase after creating the template in SA, SA will still push the data according to the proper cased possible options in the template.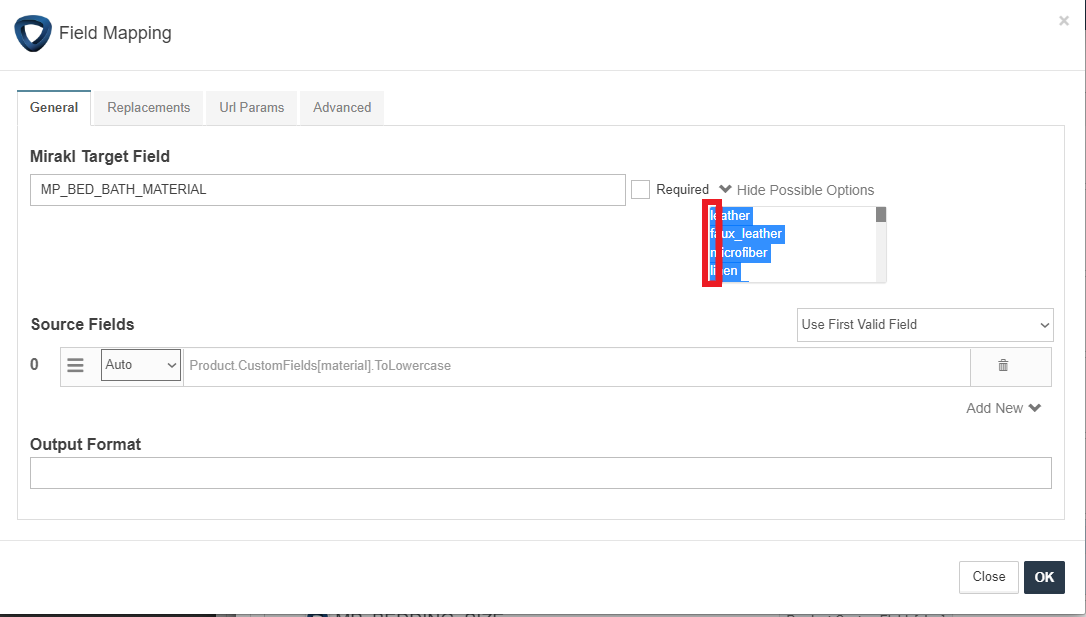 You can also check these additional articles: Set Up Mirakl Templates and How to Create Mirakl Price and Quantity Templates to get detailed information about product data and offer template creation.